PREVIEWS
PS2 FEATURED
the Platstation2 is finally here! Get ready!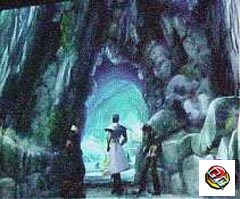 FINAL FANTASY XI
This is Square's first Final Fantasy to be completely
online, it will be interesting to see how this turns out.
This game is expected to be released
worldwide in Fall of 2001. Square is also planning
Final Fantasy X for the
PS2 as well.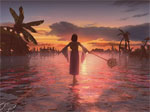 FINAL FANTASY 10 (or X)
"Finally, a Final Fantasy for the brother!"
This should not only contiune to the series but it should
improve the series graphics to there ture potential thanks to the PS2.
I just hope the goofy looking characters look different in the final game.
That blonde guy with the overalls has to go!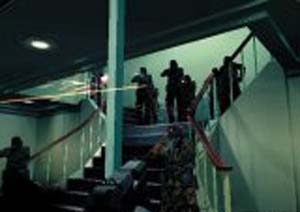 METAL GEAR SOLID 2:
SONS OF LIBERTY

The sequel to the acclaimed Playstation original. The same team that created the first one are back to make a more realistic experience.

PLAYSTATION
It still has some fight left!



CASTLEVANIA CHRONOILES
This collection features two arcade style CastleVanias from the past. Already out in Japan, this game should be out in November.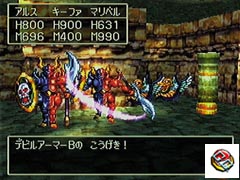 DRAGON WARRIOR (DRAGON QUEST in Japan) VII:
WARRIORS OF EDAN

NO! the game still isn't out yet! But it out in Japan and it sold over 4,000,000copies (Whoa!) so far. The most wanted in Japan at the moment. DQ7 (Dragon Quest 7) is said to have another indepth storyline the series has been known well for. It was suppose to be released in Japan on December 29, 1999, but it's got delayed to improve the storyline. It's almost definitly coming over here and then we can see what all the fuss is about but where is it??
Please visit my guestbook! ........or die!