MILTON BAILEY'S VECTREX (1982-1984)
The WORLD'S ONLY vector gaming system!!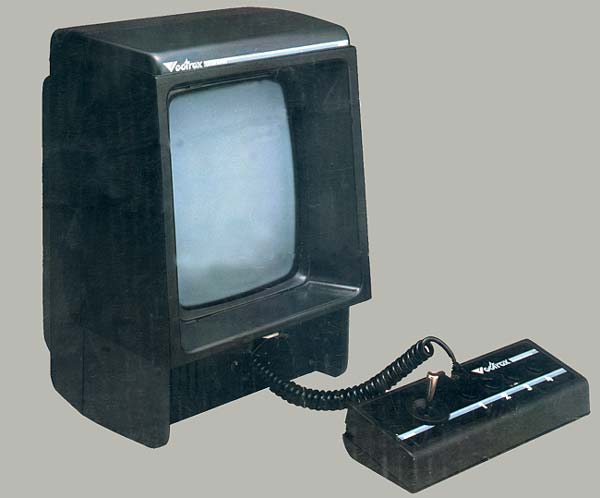 Perhaps the most unique gaming system I ever came across. The Vectrex is a system that uses vector lines like in the early 80's hits like Atari's Asteriods, Battlezone, Tempest, and many others, plus it displays it all on the Vectrex's own monitor. The screen only appears in black and white but most Vectrex games come with cool srceen overlays that cover the monitor to create the illusion of colour if you like.
This system reminds me a lot of the Virtual Boy by Nintendo. First this is a stand alone system (no TV needed), second it's only in black and white (the VB is red and black), and finally both systems are underrated. Over 50games are made for the vectrex (including some new ones on some Vectrex game sites) and it's possible to get specially made 3Dglassics for the system too. Find it and buy it!
Vectrex Rating: 53/100 a unique system to say the least but the games are mostly average, see the reviews.
Rare Scale: 9/10 one of the hardest to find video game systems ever! Don't miss it if you manage to find it.


This is Vicky! The Vectrex Girl!

Good Points:
*A great piece of gaming history, period!
*The games look so smooth with those vector graphics.

Bad Points:
*IT'S NOISEY!! There is a contrast buzzing sound that never goes away.
*Too many Asteroid type clones.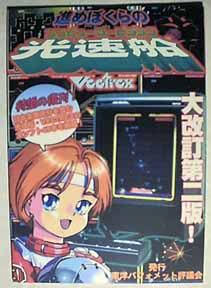 Here is a Japanese Magazine on the Vectrex!
Common Vectrex Games:
Star Trek

Rare Vectrex Games:
Star Castle
Mindstorm Replacement cartridge

go to VECTREX REVIEWS