NINTENDO'S VIRTUAL BOY (1994-1995)
A good idea.... at least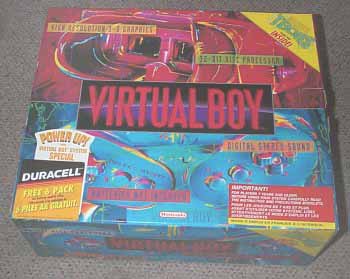 "Poor Nintendo, they can't all be winners". For most of you guys out there who don't know what a Virtual Boy is (who could blame you) here what it was. A portable but bulky virtual headset that displays 3D images using a new RISC 32-bit engine, but only uses the colour red which could lead to sore eyes after a hour of playing (The machine even has build in break periods every 45 minutes to rest your eyes for a few minutes and various other warnings too).

Only 14 games were released over here (listed below), but the VB (Virtual Boy for short) is compatible with the Japanese Virtual Boy games at least, and if you look below on this page you'll see some of them are really rare. It was sad to see this one go only for a few months. Buy this system just for the experience........ if you can find one now?
Rating: 50/100 it's still a Nintendo machine and it had some good games for it.

Rare Scale: 7/10 I remember when most stores sold the Virtual Boy for $29.99 brand new, now I can't even find any games for it unless I order them.
GOOD POINTS:
* It's one of a kind! There's nothing like in the video game world, well maybe the R-Zone unit was kinda like it?
* Some games are really good, even in red.

BAD POINTS:
* It's looks like a ViewMaster2000 or something.
* The blood from your eyes if you play it too long without a break.
* Here are the phototypes you'll probaly never play:
Zero Racers
Goldeneye
Dragon Hopper

VB Complete Game List (CANADA)
Type
Mario Tennis
Wario Land
Mario Clash
Galactic Pinball (best game)
Telero Boxer
Virtual Baseball
Panic Bomber
Vertical Force
Water World (rare)
3D Tetris (rare)
Jack Bros.
Nester's Funky Bowling
Golf
Red Alarm
Sport
Action
Arcade
Pinball
Sport
Sport
Puzzle
Shooter
Action
Puzzle
Action
Sport
Sport
Shooter
Common VB games:
Mario Tennis (pack in game)
Golf
Red Alarm

Rarest VB games:
3D Tetris
Jack Bros.
Virtual Bowling (Japanese)
Space Invaders Collection (Japanese)
Gundam: Demension War (Japanese)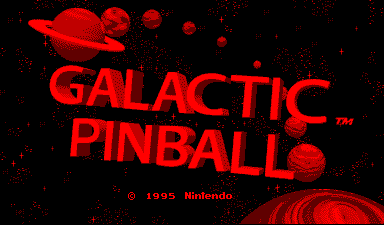 Top Ten (There are some pretty good ones in here.)
#1. GALACTIC PINBALL
2. WARIO LAND
3. PANIC BOMBER
4. V-TETRIS
5. VERTICAL FORCE
6. JACK BROS.
7. RED ALARM
8. MARIO TENNIS
9. NESTER FUNKY BOWLING
10. MARIO CLASH
Disappointing: MARIO CLASH
Worst: VIRTUAL BASEBALL
Underrated: GALACTIC PINBALL