SEGA'S SEGA CD (1992-1996)
The first successful CD add on system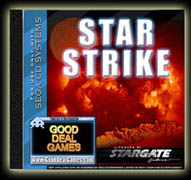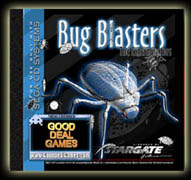 Here are two new releases for the SEGA CD by Gooddealgames.com

The SegaCD, when it was first introduced in Fall of 1992, sold out completely selling over 200, 000 units it's first week and the gaming world embraced this new little add on for the Sega Genesis well. It's no wonder too, the games (like Cobra Command, Night Trap and Sewer Shark) looks like the best dam looking games ever because of the new FMV (Full Motion Video) effects. But sadly these FMV games didn't play very well and people started to lose interest in the Sega CD.... fast.

Sony's Make Your Own Music Series was a major bomb and most companies were not able to use the SegaCD's true capabilites like the cool Mode 7 effects. There were however some truely unique games on the Sega CD like the Lunar RPG's, Snatcher and Sonic CD. Remember though that you have to own a Genesis if you want the SegaCD to work, but not if you get the Sega CDX or Wondermega game systems. Look below to see all the great games you can find on the Sega CD.
Rating: 53/100 a good change for the Genesis, but there are alot of bad and average games on this system.
Rare Scale: 5/10 the SegaCDX 3in1 system is very rare.
COOL SEGA CD TOYS
SegaCD Memory Ram Cart
With the Sega CD only having limited back up storage to save games, Sega introduced a separate Memory Cart for games that take more space like Shining Force, Lunar Eternal Blue, and other huge RPG's. A rare find and well worth it if you can this cartridge that is similar to a regular genesis cart.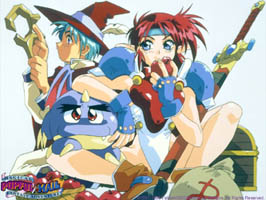 Popfulmail is only on the Sega CD!

Common Sega CDgames:
80% of them
Rarest Sega CDgames:
Lunar 1 & 2
Snatcher
Popfulmail
Bug Blasters
Star Strike
Shining Force CD
Thrid World War

Top Ten (now that I HAVE PLAYED LUNAR II, the top ten has changed!)
#1. SONIC CD
2. LUNAR II ETERNAL BLUE
3. SHINING FORCE CD
4. POPFULMAIL
5. SNATCHER
6. EARTHWORM JIM CD
7. SLIPHEED
8. VAY
9. LUNAR
10. FINAL FIGHT CD

Disappointing: TIME GAL
Worst: JOE MONTANA FOOTBALL
Underrated: REVENGERS OF VENGEANCE
Please visit my guestbook!, and I won't have to dump my girlfriend!