TURBOGRAFX-16 CODES
AERO BLASTERS
Extra Credits and Sound Test:
Press Right, Right, Right, and Select, Select on the title screen.
Level Select:
Enter the code above and Press button I 10times for level 2. Press I once more for every further level you wish to go. Press Select twice, and Run.
BLAZING LAZERS
16lives and 36bombs:
Don't destroy any of the pieces of the first boss and eventually the boss will leave and you will be awarded with 16lives and 36bombs. Plus you can try this on some other bosses too.
BONK 3 BONK'S BIG ADVENTURE
Debug Menu:
At the Mode Select screen, press and hold down-left, I and II. Then press Run.

BONK'S REVENGE
Wrap a world:
Collect 50 or over smiley faces in a world and defeat the level boss. The elevator will go all the way to the top to the warp train.

DUNGEON EXPLORER
Play as the Princess Password:
JBBNJ
HDCOG
Ultimate Password:
DEBDE
DEBDA
then hold Run and I button.
This password will read has a error but push button II and pick a character and now your character should be maxed out and you can even go thou walls.
FIGHTING STREET
Achieve a high score and input one of the following: ".LK",".AS",".HU",".SD" then allow the coninue timer to run out. At the title screen hold Left ,I,II, press SELECT. The codes will do this:
.LK allows easier use of the special moves. Push pad in direction of enemy and press SELECT to throw a fireball. Press pad away and press SELECT for Hurricane Kick. Press pad D and towards enemy to do an uppercut.
.AS allows stage selection.
.HU gives 7 credits.
.SD does all three of the above.......... cool!
GALAGA '90
More power ups:
At the title screen start the game by holding U and pressing RUN. Capsule above ship selection should be red, not blue. At the first level, shoot the last enemy, and it will release a red capsule of the Triple shot ship.

GATES OF THUNDER 3 IN 1 SUPER CD
Hidden BOMBERMAN game:
At the screen where you chose the game press Up, Right, Down, Left, and II.

KEITH COURAGE IN ALPHA ZONES
Debug Menu:
Hold down the Run, Select, II, I buttons on the title srceen and press Up Eight times to go to a secret menu.

LEGENDARY AXE
Extra Contiunes:
Press Right as fast as you can on the Game Over screen before it tells you how many contiunes you have left.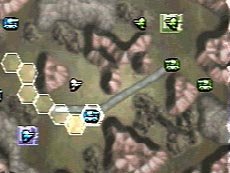 MILITARY MADNESS
Passwords:
1. REVOLT
2. ICARUS
3. CYRANO
4. RAMSEY
5. NEWTON
6. SENECA
7. SABINE
8. ARATUS
9. GALIOS
10. DARWIN
11. PASCAL
12. HALLEY
13. BORMAN
14. APOLLO
15. KAISER
16. NECTOR
SECOND QUEST MISSIONS:
17. MILTON
18. IRAGAN
19. LIPTUS
20. INAKKA
21. TETROS
22. ARBINE
23. RECTOS
24. YEANTA
25. MONOGA
26. ATTAYA
27. DESHTA
28. NEKOSE
29. ERATIN
30. SOLCIS
31. SAGINE
32. WINNER
Sound Test password: ONGUKA
Hold down Select to play the Green army.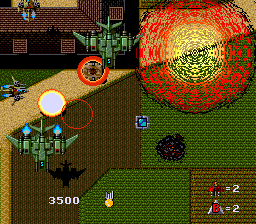 RAIDEN
If you lose all your lives and the countdown begins on the contiune screen. Press Run when it reaches Zero and you'll recieve more power ups when you start the game.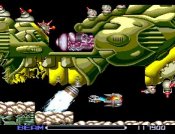 R TYPE
More Credits:
At the title screen Hold Select and button I (use the top rapid-fire) to increase your credits.
Defeat Boss 6 easily:
Fly into the small gap on the Middle-Right side that protect the side piece of the boss. The red lense eye that pops out won't kill you.
Kill Boss 8:
Shoot your Force unit into Bydo when he starts to shoot a spiral enemy at you. Good Luck!

SPACE HARRIER
3 Contiunes:
At the high score table enter 123456 and CNT
SUPER STAR SOLDIER
Secret Menu:
Hold down Select + Run and then turn on the system, release then press Left II, Up II, Right II, Down II, Left I, Up I, Right I, Down I, then press II & I at the same time eight times, and finally press Select and I eight times.